Preparing Students For Success In Today's Workplace
The Career Development Institute (CDI) is a youth employment program whose mission is to prepare young people between the ages of 15 and 18 for the world of work. This is done through classroom instruction during the spring. During the pandemic, instruction will be via Zoom. The program is 10 weeks long during which students attend classes to prepare them to be competitive professionals in our economy. Classes meet once a week for two hours on Friday evenings. Course study includes business education, entrepreneurial skills, financial literacy, résumé writing, dressing for success, business plan writing, and more.
At the end of the program students have become more knowledgeable about the work force; are introduced to organizational team work; and are better prepared to present themselves to prospective employers. They are also able to write a professional résumé and to complete work applications.
Once students graduate from the spring program, they can interview for employment from a database of summer jobs solicited by the CDI team. If selected for employment, the interns will be paid minimum wage or higher, depending on the employer. If the employer is happy with the quality of the intern's work, they may extend the job beyond the summer.
In 2019, students worked at Mountainside Hospital, Section 8 Housing, Farmers Insurance, MNDC, Montclair Municipal Court, Montclair Salvation Army, Montclair Art Museum, Montclair Parks and Recreation, Montclair Community Day Center, Grassroots, and Montclair Farms. Read how Diamond and Khalid succeeded, thanks to this program.
Most of the 15-year-olds work in the Career Development Institute Entrepreneurial program running a business during the summer. Past participants ran the concession stand during Project Oasis, a 6-week summer program. This enabled them to learn how to start the business, shop and market the products, price, and, finally, dismantle the business. After all expenses are paid, the team shares in the profit.
Registration is from May 11 - 26, 2020. The program runs from May 22 - June 26, 2020 with instruction taking place remotely using the Zoom platform on Fridays from 5 p.m. to 7 p.m. MNDC is looking for participants in the Montclair public school system, those who reside in MNDC's catchment areas of Verona, Belleville, and Bloomfield and those enrolled in their school's free or reduced lunch program and/or HUD. However, everyone may apply.
We are always looking for businesses to partner with us by providing jobs during the summer. If you are interested call us at 973-744-9094
Career Development Institute Flyer
Students and parents gather for an orientation for the Career Development Institute
ONE BUSY STUDENT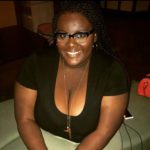 Kimoni DePass is the sort of girl who likes to keep busy. As a third year
Project Life
graduate, she's learned a lot about the work world. She valued learning what it takes to have a job, both applying for one and interviewing. The guest speakers from all walks of life exposed her to different careers and taught her not to judge people but rather get to know them first.
A high school junior, Kimoni is thinking about pursuing a liberal arts education in college and says that her jobs over the past three summers helped shape her interests. Although she loved working at Mountainside Hospital's Maternal Fetal Ward, she realized that a career in healthcare is not for her. The next summer, working at Montclair Municipal Court, she saw firsthand how laws affect citizens, solidifying what she's learned in school as a member of the Debate Team and the Civics & Government Institute. This past summer, she had a job at the Montclair Public Library and liked it so much that she is working there during the school year. That's how she found out that she likes to work with kids.
Although Kimoni could've spent her summers relaxing, she said, "I liked having structure and keeping busy. Having to go to bed at a decent hour made the transition back to school that much easier."
MNDC values Kimoni's willingness to volunteer whenever they have a need. She sees it as a way to pay them back for the wonderful experiences she's had and credits MNDC for being a supportive team of individuals who are always willing to give one-on-one time to make sure "their kids" are doing well.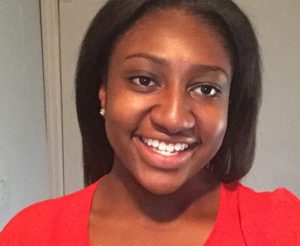 ON THE ROAD TO SUCCESS
Chelsea Wilkins is the kind of girl to make a mom proud. That goes for those who worked with her over the years at MNDC, too. She's currently deciding which college to attend next fall, but she wasn't always on that path.
In elementary school, Chelsea struggled. She would often get pulled out of her regular classes for special instruction. This continued into middle school, only by then she was acting out, responding with anger to her teachers and refusing to finish her work. It wasn't until one particular teacher got involved with Chelsea's situation that things started to shift. He saw her potential and as she puts it, was "always on her case". He uncovered the family issues that were fueling her anger and encouraged her to let go of it. Perhaps it was his persistence or his sharing of his own situation but somehow he got through. Chelsea made an about face and by 8th grade was achieving honor roll and continuing the trend through high school.
During that time, though, she continued to need support and, thankfully, was introduced to MNDC. She was simply handing in paperwork for her younger brothers to attend MNDC's basketball camp when she met Ms. Spears, MNDC Director of Program Services & Case Management. Elaine Spears mentioned MNDC's Career Development Institute (CDI) program that provides high school youth with summer jobs. Eager to make some money, Chelsea signed on and starting working as a counselor at a nearby summer camp.
The following year, she worked at MNDC's basketball camp. Seeing Chelsea's strong work ethic, Ms. Spears recruited her to work with MNDC on various fundraisers. One moment she'll never forget is giving out Christmas presents to families in the community and having to make an impromptu speech to them. With knees knocking, Chelsea did it and has continued working on her public speaking, most recently by taking a speech class at school.
Looking back at the impact MNDC has had on her life, Chelsea says the programs and Ms. Spears played a huge role. She took classes to learn life skills covering topics she wouldn't have learned elsewhere. And being the kind of person that Ms. Spears is, she often checked in with Chelsea to see how she could help. When she needed a quiet place to do homework (with 2 younger brothers, home was often noisy) or a printer to use, Ms. Spears gladly offered to let her settle in at the MNDC office.
Chelsea plans to go into the medical field in some capacity; her ultimate dream is to become a doctor. To position her on that pathway, she took AP Anatomy & Physiology this year and is succeeding. Although college is a big next step, she is ready for the challenge, thanks to MNDC and all those who supported her along the way.