Preparing Students For Success In Today's Workplace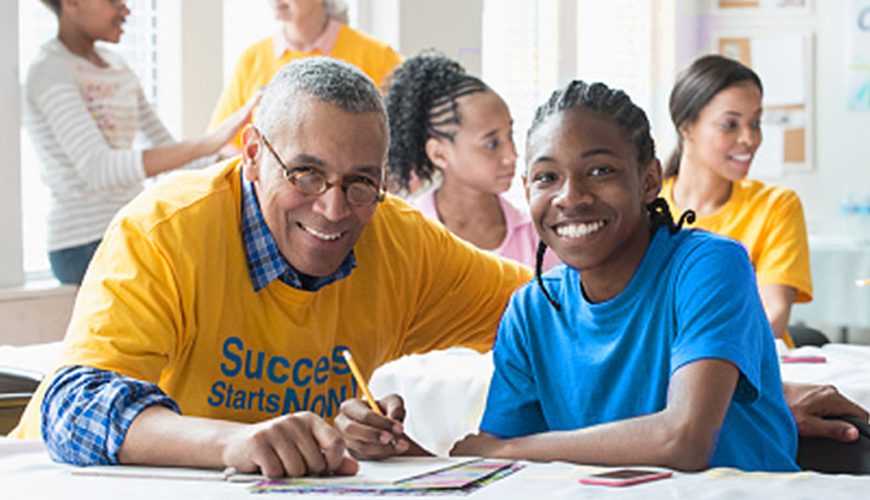 The Career Development Institute (CDI) is a youth employment program whose mission is to prepare young people between the ages of 15 and 18 for the world of work. This is done through classroom instruction during the spring. The program is 10 weeks long during which students attend classes to prepare them to be competitive professionals in our economy. Classes meet once a week for three hours on Friday evenings. Course study includes business education, entrepreneurial skills, financial literacy, résumé writing, dressing for success, business plan writing, and more. 
At the end of the program students have become more knowledgeable about the work force; are introduced to organizational team work; and are better prepared to present themselves to prospective employers. They are also able to write a professional résumé and to complete work applications.
Once students graduate from the spring program, they can interview for employment from a database of summer jobs solicited by the CDI team. If selected for employment, the interns will be paid minimum wage or higher, depending on the employer. If the employer is happy with the quality of the intern's work, they may extend the job beyond the summer.
In 2018, students worked at Montclair Township Recreation & Cultural Affairs, Salvation Army, Toni's Kitchen, Mountainside Hospital, Montclair Public Library, Neighborhood Child Care Center, Upcycle, Trinity Baptist Church, and Montclair Grass Roots Summer Camp. Read how Diamond and Khalid succeeded, thanks to this program.
Most of the 15-year-olds work in the Career Development Institute Entrepreneurial program running a business during the summer. Past participants ran the concession stand during Project Oasis, a 6-week summer program. This enabled them to learn how to start the business, shop and market the products, price, and, finally, dismantle the business. After all expenses are paid, the team shares in the profit.
Registration is from February 18 through March 29, 2019. The program begins April 5. MNDC is looking for participants in the Montclair public school system, those who reside in MNDC's catchment areas of Verona, Belleville, and Bloomfield and those enrolled in their school's free or reduced lunch program and/or HUD. However, everyone may apply.
For those who have graduated high school and are between the ages of 18-24, MNDC offers Career Development Institute II, a job readiness program.
We are always looking for businesses to partner with us by providing jobs during the summer. If you are interested call us at 973-744-9094
Career Development Institute Flyer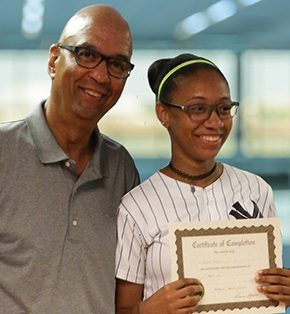 Board member Kevin Allen presents a Certificate of Completion to a student for the Career Development Institute program.