Students in our After School Program were busy with many activities this winter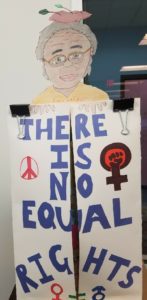 . For Black History Month students discussed Rosa Parks and made a tri-fold board art display of her life. They wrote about how her actions impacted their lives to change what they are allowed to do today.
In Mr. Blaine's financial literacy class, students learned how budgets are created and reviewed the differences and benefits of savings and checking accounts. Mr. Blaine and Ms. Dunn challenged them to open a savings account and will give each student five dollars to add to their account.
The students went on a field trip to see Black Panther and enjoyed the movie very much. This will lead into our study of the history of African kings and queens and students will create crowns.